On 14 May, Ambassador András 

Kocsis paid a visit to Haaksbergen where he met with Mayor Rob Welten. Haaksbergen and Nagykőrös in Hungary have been twin cities since 1994 and celebrated the 25th anniversary of this relationship last year.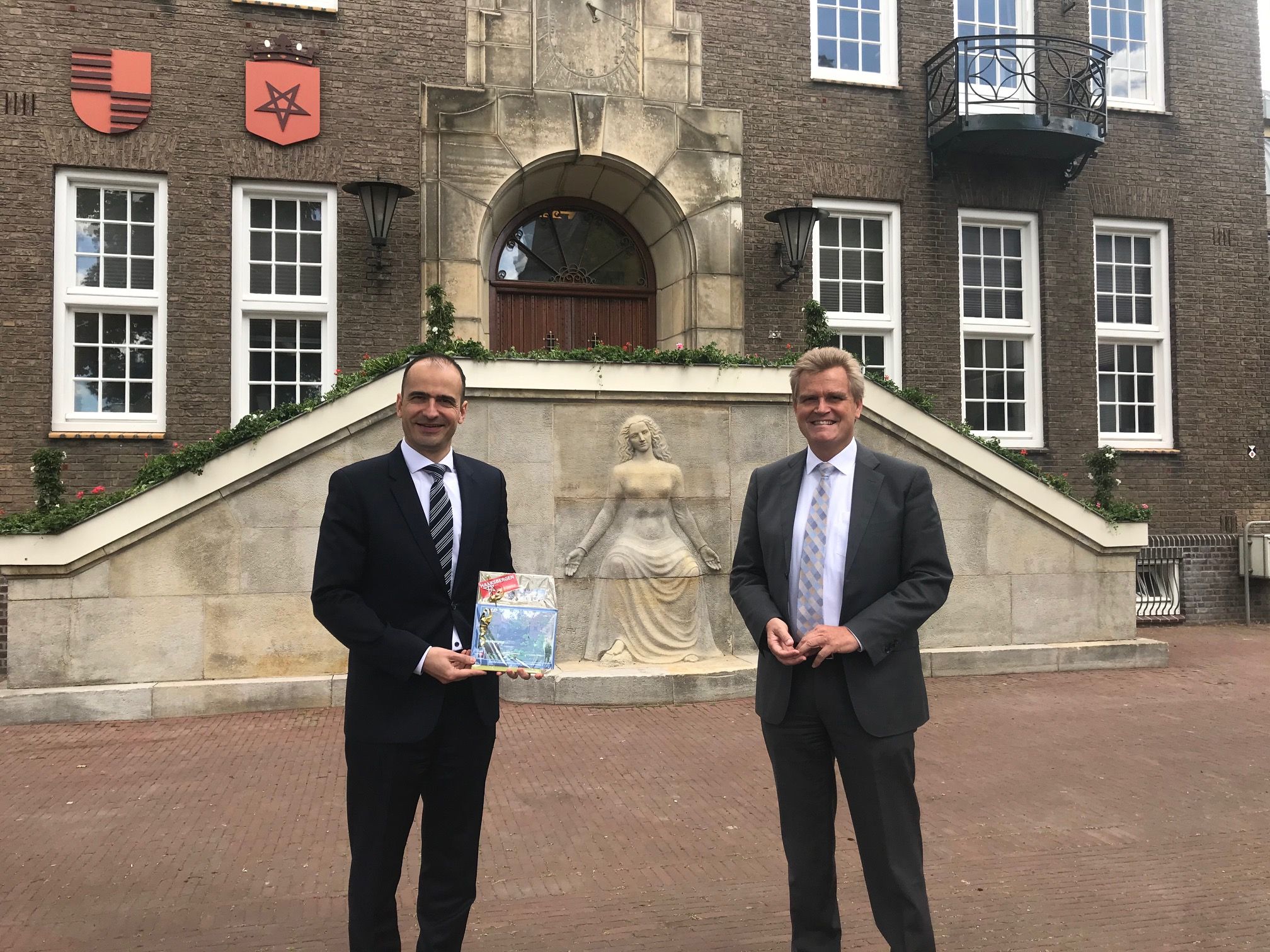 The Ambassador and the Mayor discussed the cultural and economic ties between the two countries and the potentials for future strengthening in the field of culture, sport, education, etc
. They both agree that the twin city relations give a remarkable impetus to the bilateral relations. The Ambassador underlined that there are in tot
al 7 twin-ci
ty 
connections with active cooperation between Hungarian and Dutch cities.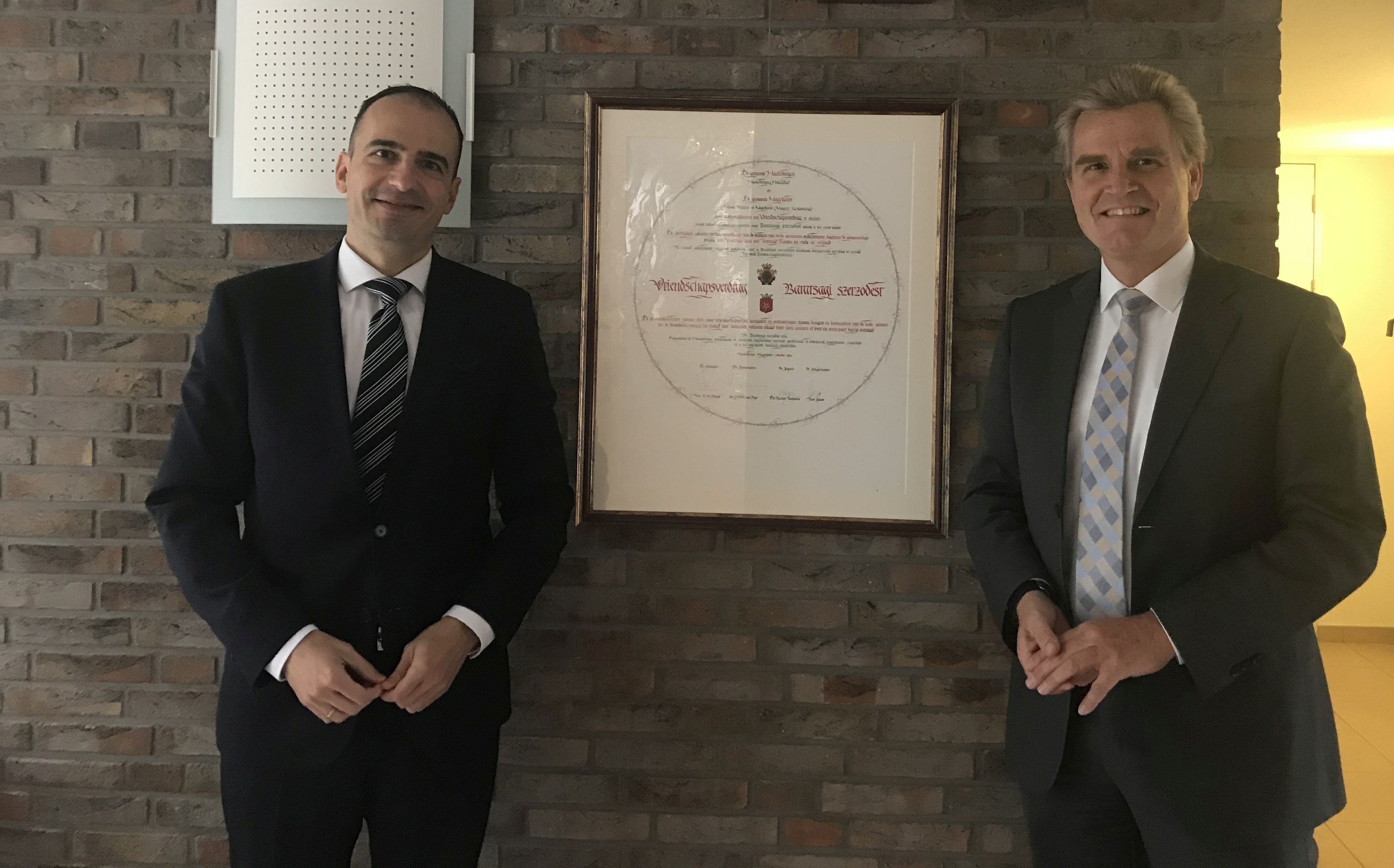 Ambassador András Kocsis and Mayor Rob Welten at the framed friendship treaty, in the town hall, opposite the entrance to the council chamber.
For an article in Dutch about the visit, please click here.