On 17 February, the liberation of the Hungarian protestant preachers by Michiel de Ruyter in 1676 was commemorated by the descendants, the representatives of the De Ruyter Foundation and the Embassy of Hungary. The commemoration ceremony was commenced by the welcoming words of Frits de Ruyter, Chairman of the Foundation in De Nieuwe Kerk, Amsterdam, followed by H.E. Ambassador András Kocsis, giving a keynote speech and laying a wreath at the admiral's burial vault.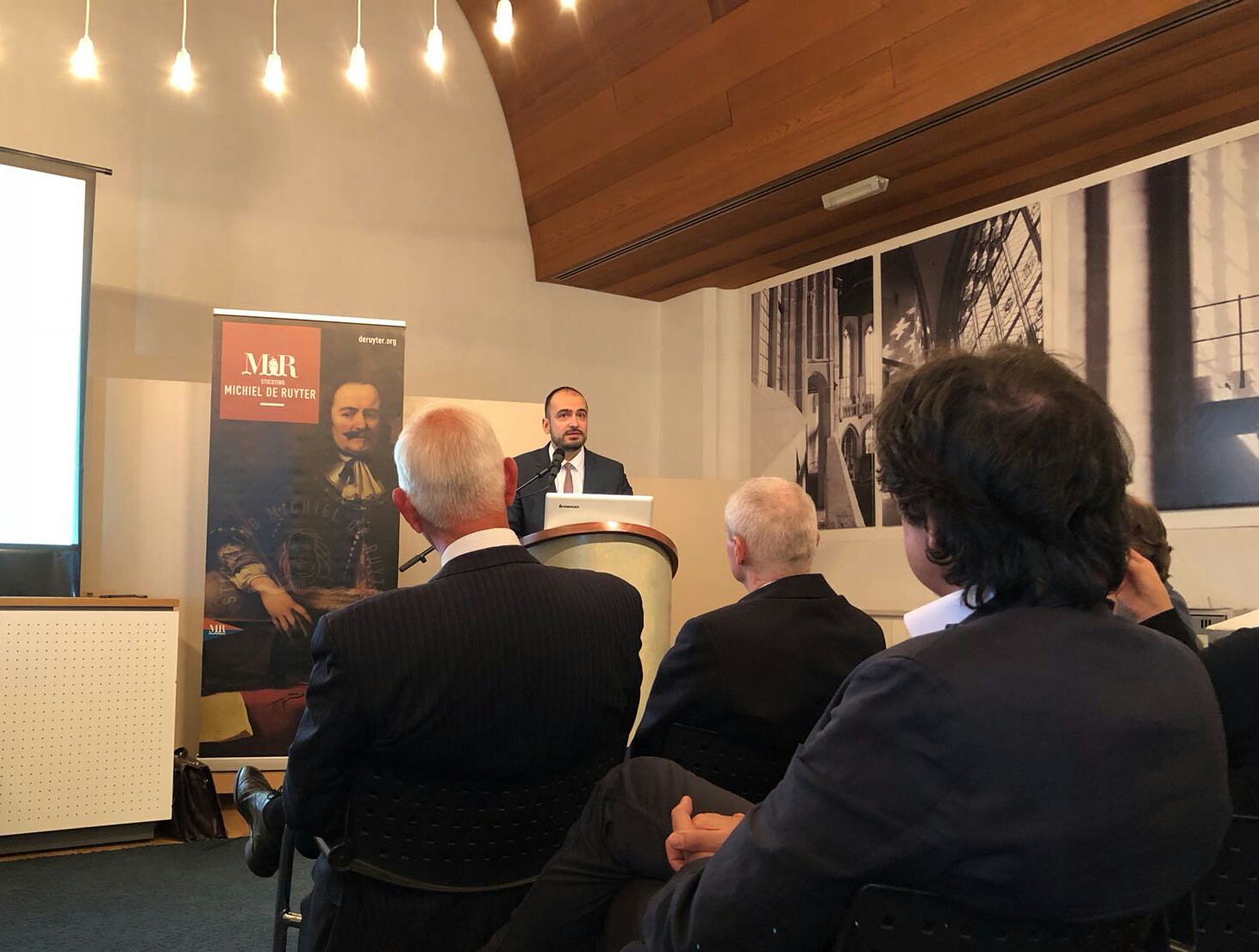 In 1676, political and religious struggles in Europe led to the imprisonment of 28 Hungarian protestant preachers. They were expelled by the Habsburg emperor and put to work in Naples as a galley slave. Admiral Michiel de Ruyter was commissioned by the Dutch state to deliver the preachers, who successfully completed his mission. 
This year's grand commemoration of this historic event, took place on 17 February at De Nieuwe Kerk in Amsterdam, where the admiral's offspring, Frits de Ruyter as the Foundation's Chairman shared his welcoming words with the audience. The program saw inspiring lectures and a speech delivered by H.E. Ambassador András Kocsis in Dutch, who acknowledged the heroic feat of the admiral and pointed out the less known background of the diplomatic and protestant endeavour behind the deliverance of the preachers. The Ambassador's speech gave a particular focus to how Hungarians pay tribute to the admiral by commemorating him using his Christian name written in Hungarian phonetic on various memorial plaques in the country. A unique evidence of gratitude towards solidarity and brotherhood of the Dutch.
De Ruyter's deliverance has got not only a religious and historical significance, but also compelled admiration by the Catholic Church when in 1991 Pope Saint John Paul II paid a visit to Debrecen, Hungary and laid a wreath on the Memorial of the Galley Slaves as a token of solidarity. About the circumstances of the Pope's visit and how Debrecen after centuries of religious dispute and wars had become a cornerstone of the reconciliation process between the Protestant and Catholic Churches historian Jan F. Nuboer, former   admiral gave an impressive presentation.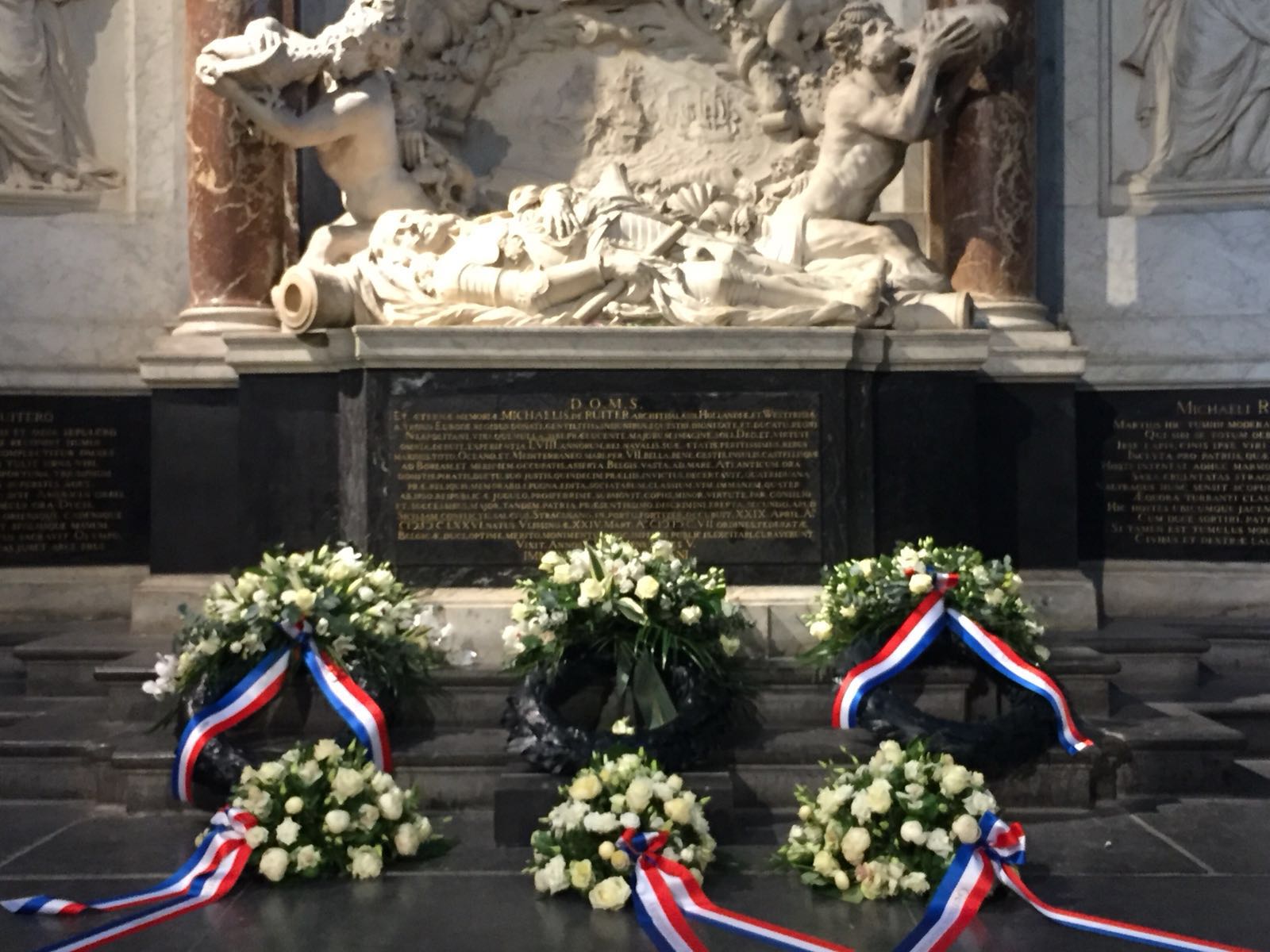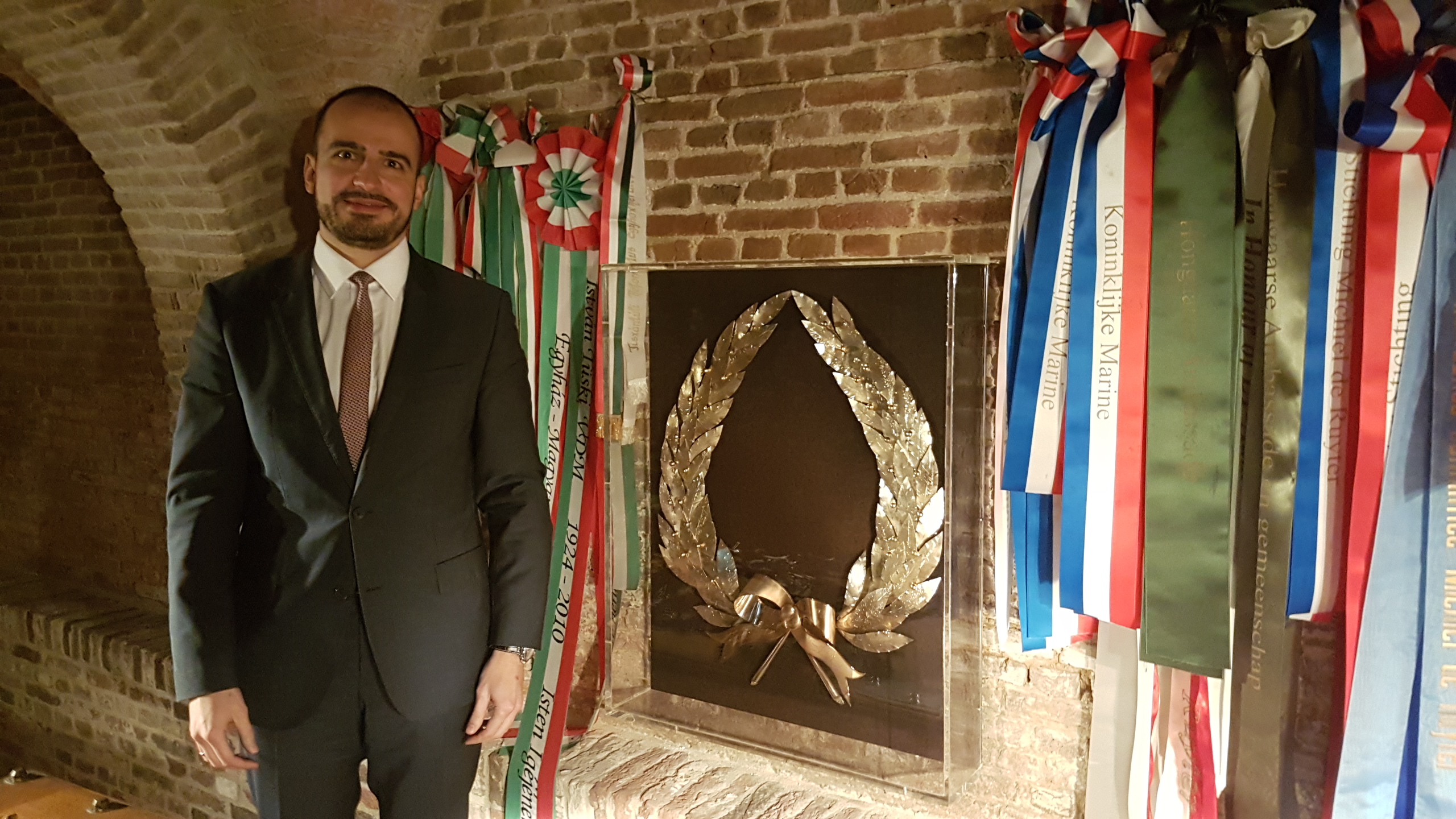 Representatives then moved over to the tomb for a wreath laying ceremony, subsequently Ambassador Kocsis opened the doors of the crypt.
Click here to read the speech delivered by Ambassador Kocsis in Dutch.