On the occasion of the national day of Hungary of 15 March, the President of the Republic of Hungary H.E. János Áder awarded Bort Koelewijn, Mayor of Kampen, the Golden Cross of Merit of Hungary in recognition of his work to develop Hungarian-Dutch relations through strengthening the twin-city relations between the city of Pápa and the city of Kampen.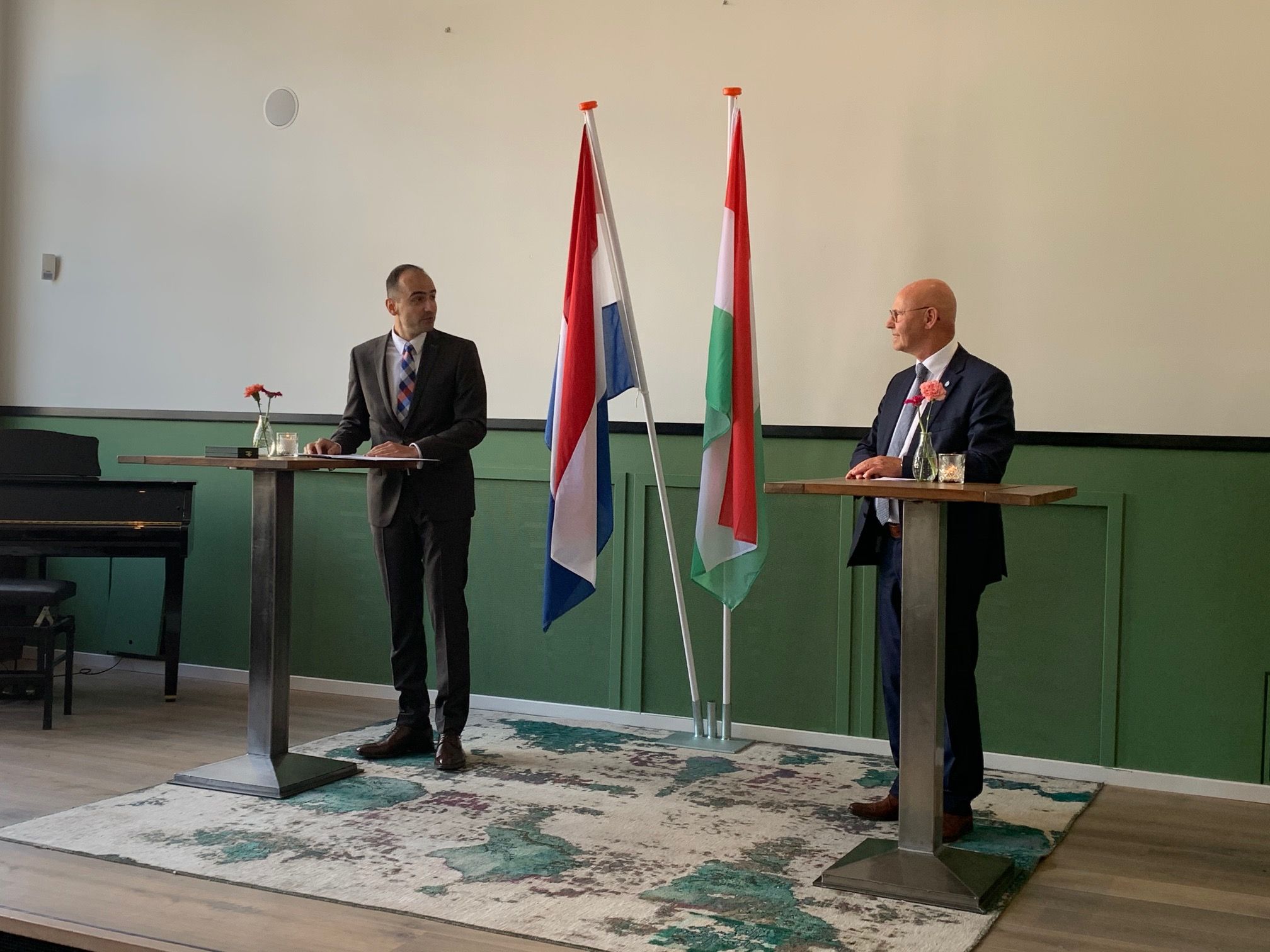 As Mayor, Bort Koelewijn has since 2009 played an active role in operating and strengthening the twin city relationship that has been existing between the two cities since 1992. He also personally played a role in maintaining the existing cooperation and adding new areas. So was the co-operation in the social field steadily strengthened and became increasingly active in the field of culture and sport. In the last few years, the bilateral relationship has clearly been determined by learning from each other and exchanging good practices.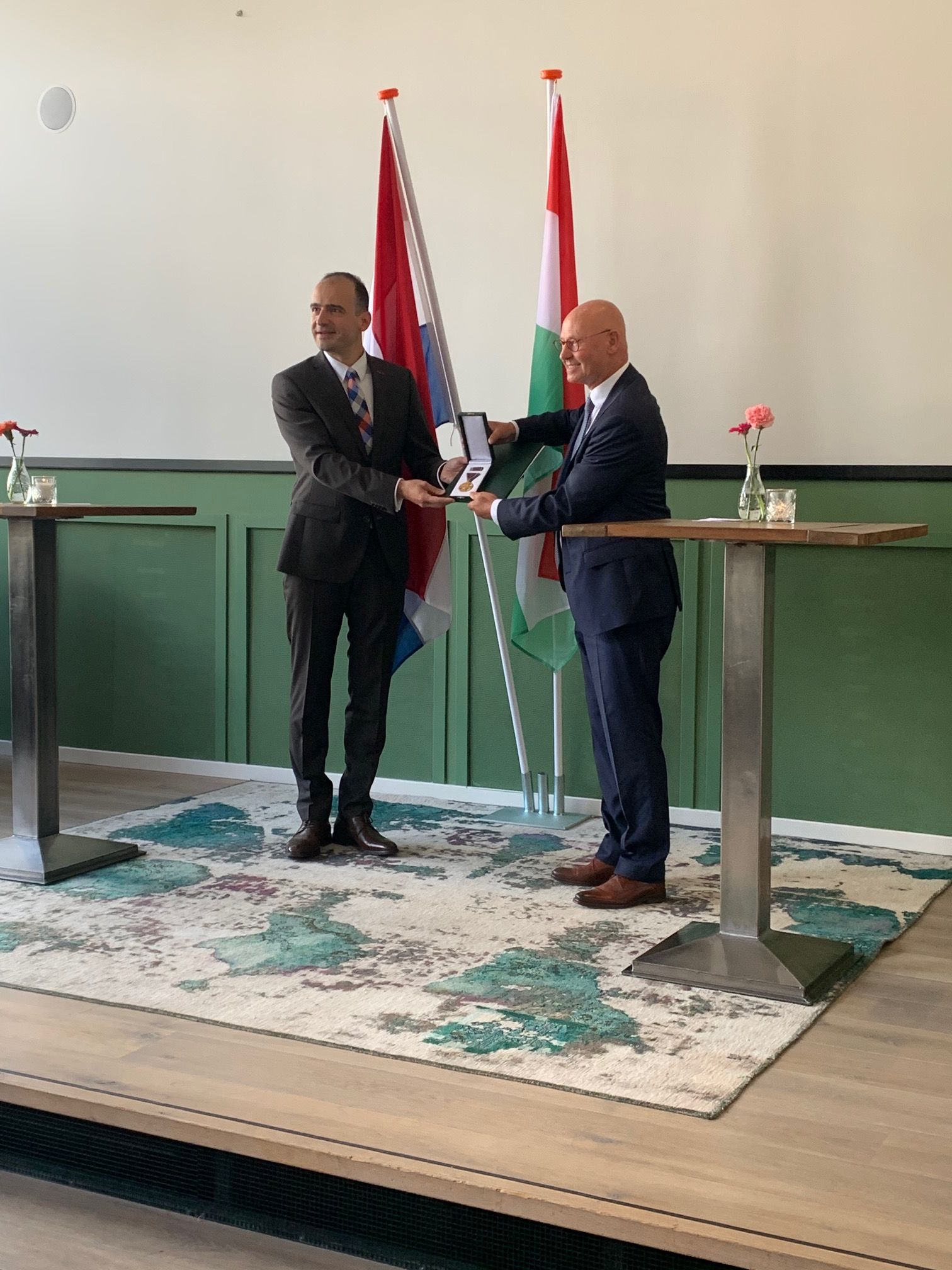 The decoration was presented by Ambassador András Kocsis during a ceremony on Friday 12 June. Several members of the Kampen-Pápa working group were also present at the ceremony in Kampen.
We whole-heartedly congratulate Bort Koelewijn!
RTV IJsselmond made an item about the decoration.